6/30/2018 6:00:00 PM
Finnish Kaleva Hall
1970 Chestnut St.
Berkeley

Outsound Presents Fund Drive & Benefit Concert
The Saturday A Month Before Donor Thank You Dinner
featuring Actual Trio
with John Schott, Dan Seamans, and John Hanes
Join us in supporting a great organization with wonderful music and a buffet by Slippery Fish Catering
Reserve you seat at Indiegogo
or make donation via Paypal

Hailed as one of the most dynamic guitarists out of the Bay Area, composer/musician John Schott bring his Actual Trio to this year's Outsound Presents benefit dinner event!
Marrying deep pockets of groove and joyful swing to wayward harmonies and spontaneous excursions, Actual Trio is that rare bird: a high minded and concentrated Modern Jazz record that is engaging and accessible.
Unlike the genre busting compositions and extravagant orchestrations of Schott's previous records, this album's approach is pure and simple. Actual Trio was recorded live in the studio, one session, without effects or overdubbing, and with minimal editing. This without a net approach, says Schott, "exposes a musician, which can be humbling, but results in something uniquely honest and direct. We've played so much together, we just needed to get in there and press 'go'."


---
7/5/2018 7:30:00 PM
Bird & Beckett Books and Records
653 Chenery St.
SF

Lisa Mezzacappa Six : COSMICOMICS 2018 
Bookstore Residency!

New music for jazz sextet inspired by Italo Calvino's stories on the origins of the universe - developed in a series of salon performances at Bird & Beckett this year

Aaron Bennett, tenor sax
John Finkbeiner, guitar
Mark Clifford, vibes
Tim Perkis, electronics
Lisa Mezzacappa, bass
Jordan Glenn, drums

Bookstore Residency & Work-in-Progress Salons
Thursdays at 7:30pm //$5-$10 Suggested Donation
July 5
Sept 13

Concert Finale
Sat Nov 3 7:30pm //$20 Suggested Donation

Bay Area bassist and composer Lisa Mezzacappa visits with her sextet for a five-concert residency this year, to develop a new suite of music inspired by Italo Calvino's extraordinary Cosmicomics stories. Over a series of Thursday evening salons, she and her band will explore new musical material drawn from Calvino's supremely imaginative musings on the origins of the universe, and the invisible forces at work in the cosmos. The salon series, which runs from April through September, concludes with a premiere of the complete work on Saturday November 3. 

Mezzacappa's sensibility as a composer embraces the full panorama of jazz sound and feeling, from bluesy grooves to abstract soundscapes, playful collective improvisation and richly layered melodies that blend electric and acoustic textures. Her last suite of music for this ensemble, avantNOIR, was drawn from crime novels by Hammett and Auster - and earned a 4 1/2 star review in Downbeat Magazine last year. 

Listen here: 
https://soundcloud.com/lisamezz/sets/lisa-mezzacappa-avantnoir-1
More info: 
http://www.lisamezzacappa.com
---
7/18/2018 7:30:00 PM
California Jazz Conservatory
2040 Addison Street
Berkeley

For over 15 years, Greenlief and Raskin have explored playing with pairs of "like instruments" in their 2+2 project, producing nearly 100 concerts in west and east coast venues. The saxophonists now turn their gaze from free improvisation and graphic scores to the music of the great American composer Steve Lacy, pulling from hundreds of his compositions from notebooks dated from the 1950's to the 1990's. Many of these works have never been recorded. Greenlief (tenor) and Raskin on (baritone) will be joined by Scott Amendola on drums and electronics and Kjell Nordeson on drums.
---
7/26/2018 7:30:00 PM
Community Music Center
544 Capp Street
SF

17th Annual Outsound New Music Summit
The Bay Area's Creative Music Festival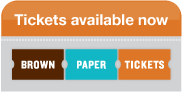 'CarneyVal' a night celebrating the memory of Ralph Carney, a saxophonist and pillar of the San Francisco Bay Area music community for 28 years with
The Ralph Carney Memorial Octet
Rubber City


The Ralph Carney Memorial Octet has come together for the Summit in memory of Ralph Carney, a saxophonist and pillar of the San Francisco Bay Area music community for 28 years. The band will evoke his sounds and boundless energy, while embracing the musicians who loved, admired, and collaborated with him. Formed especially for this concert, the Octet unites the best players in the Bay Area to play new arrangements of Ralph's compositions - featuring material and members of his Serious Jass Project. David Slusser and Richard Saunders from Rubber City will join Karina Denike and Michael McIntosh from the Serious Jass Project, along with reedists Rent Romus and Phillip Greenlief (also the arranger), Myles Boisen on guitar, and Suki O'Kane on drums.

Ohio expatriates David Slusser and the late Ralph Carney with Chris Ackerman created the band Rubber City to pay tribute to their rust belt beginnings in Akron Ohio. Slusser, Carney, and drummer Chris Ackerman all barely escaped Ohio without gross disfigurements from industrial accidents to make music on the West Coast. This version of Rubber city will pay tribute to the recently departed Ralph Carney featuring alto saxophonist sheldon Brown and bassist Richard Saunders filling out the quartet.
David Slusser - saxophones, Sheldon Brown - saxophones, Chris Ackerman - drums Richard Saunders - double bass

$18/$15/$12 Door, $15/$12/$10 Advance